Top-Quality Lawn Care & Pest Control Services in Wayne, PA
We can keep your lawn healthy with fertilization and weed control, then tackle fleas, ticks, and other pests!
There are several affluent suburban neighborhoods along the Main Line of the Pennsylvania Railroad, one of them being Wayne. Wayne, PA, is an unincorporated community not too far from the big city of Philadelphia, yet it provides a cozy, comfortable ambiance to its roughly 51,100 residents. There are various boutiques and restaurants to enjoy here, and you can walk, bike, or run along the 2.4-mile-long Radnor Trail.
Here at Delaware Valley Turf, we offer top-quality lawn care and pest control services to properties in Wayne, PA. Not only will your lawn be healthy and beautiful with services like fertilization and weed control, but it'll also be free of pests, including fleas and ticks!
---
Give your lawn everything it needs to thrive with our lawn care services.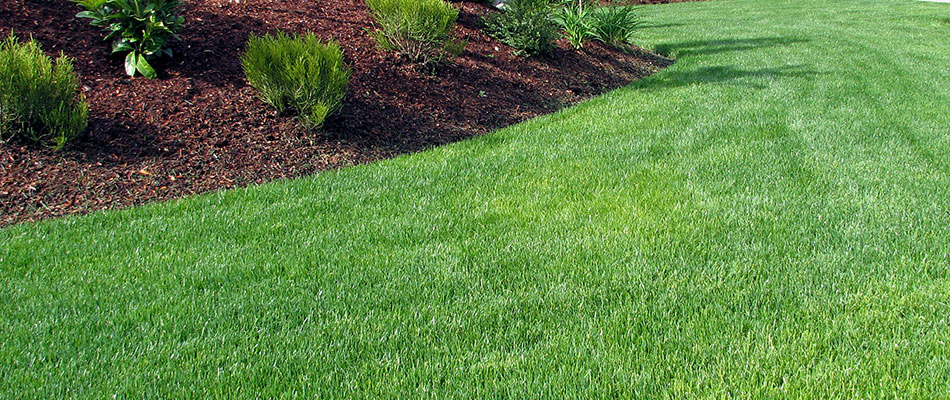 Your lawn needs time, effort, and a lot of TLC to stay healthy and green - fortunately, we're pros at that and will give it everything it needs to thrive with our lawn care services. We'll apply our granular, organic-based fertilizer to your turf to ensure it has a consistent supply of nutrients. Then, we'll administer pre- and post-emergent weed control treatments to tackle dandelions, clover, crabgrass, nutsedge, and other pesky weeds.
We perform core aeration in the spring and fall, where we'll use an aerator to pull up "cores" of soil to improve nutrient access to the roots of your grass. We also offer our overseeding service with aeration to fill bare and patchy areas on your turf with new, healthy grass growth.
We offer preventative and curative lawn disease control treatments to prevent and eliminate fungal diseases, including red thread, brown patch, and dollar spot. What's more, we can also tackle lawn insects with our lawn insect control treatments.
We provide lawn care services to campuses, commercial properties, and even athletic fields, from fertilization and weed control to insect and disease control, plus much more!
Lawn Disease Control
Lawn Insect Control
New Lawn Seeding
Slit Seeding
Our lawn insect control treatments are effective against grubs, chinch bugs, sod webworms, cutworms, and armyworms!
---
We Can Eliminate Mosquitoes, Fleas, Ticks, & Other Pests
Pests are a pain, but they'll have met their match with our pest control services! We can prevent creepy crawlers from entering your inside space with our perimeter pest control treatments; we'll apply these treatments around the exterior of your home or business monthly from April until September. That way, you can have consistent, overlapping coverage and reassurance that they won't come inside. We'll also apply our flea and tick control treatments several times throughout their active season to protect you and your furry friends from these biting pests.
Though tiny, chiggers can make spending time on your lawn less enjoyable. Fortunately, our chigger control treatments will eliminate them so you can enjoy it again without being bitten. If mosquitoes are disturbing your peace, which they usually do, then our mosquito control treatments are just what you need to send them packing from your property!
Chigger Control
Perimeter Pest Control
---
Sign up for our lawn care and pest control services today.
At Delaware Valley Turf, we offer lawn care and pest control services to properties in Wayne, PA, including lawn fertilization, overseeding, weed control, perimeter pest control, and much more! Call (610) 328-4170 to sign up for any of our services today!