Overseeding is an excellent way to improve the appearance of your lawn in Delaware or Pennsylvania, as it promotes new growth to make it fuller and thicker. If you plan on signing up for an overseeding service, you must prepare your turf ahead of time to give the grass seeds the best chance to grow. First, you'll want to mow your lawn short to allow them to reach the soil and keep them from getting caught up on long grass blades. You should also aerate it so the seeds can fall into the holes created during the process and get good soil contact. It's also important to water your lawn the day before to keep the soil moist and help the seeds germinate.
---
Mow your grass short and bag or rake the clippings to prep it for overseeding.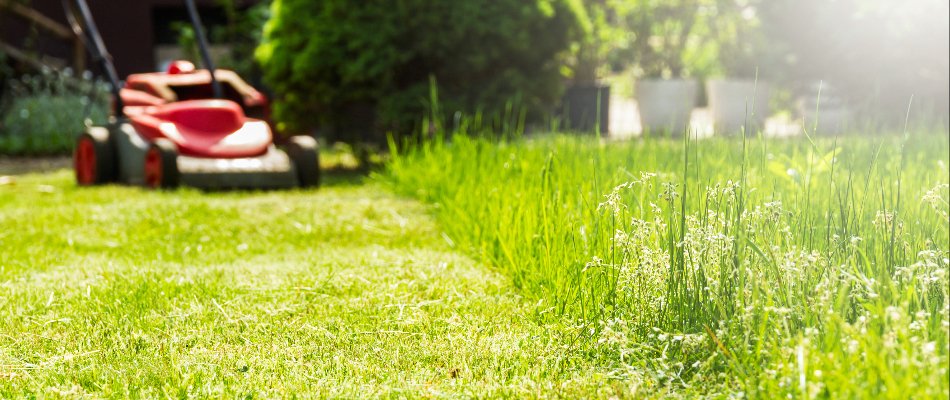 Before overseeding your lawn, you'll want to mow your grass short. Cutting it shorter than usual will reduce the chances that the seeds will get caught up on the grass blades, which can happen if they're longer. That way, it increases the chances of the seeds reaching the soil. Not only that but doing this will also ensure they receive plenty of sunlight and air circulation, which is essential to help them germinate.
After you mow your lawn, you'll want to either bag or rake the grass clippings. Bagging them will ensure no clumps obstruct the seeds from reaching the ground while raking them will break them up and help loosen the topsoil, which provides ideal conditions for them to germinate and establish.
---
Aerate Your Lawn To Give The Seeds the Best Chance to Germinate
One of the best things you can do to prep your lawn before overseeding it is to aerate it. Aeration involves pulling up plugs of soil to loosen compaction. However, it also creates holes in the ground, and the grass seeds can fall into them and achieve optimal seed-to-soil contact. Aeration also allows nutrients, water, air, and sunlight to penetrate the ground and reach the root zone, which means your grass seeds will have the best chances of germinating, as they have good access to resources that promote healthy growth.
Letting the grass seeds fall into the holes made after aeration reduces the chances of them being blown away by the wind or eaten by animals.
---
Water your lawn the day before overseeding to get the soil moist.
The final way you can prep your lawn for overseeding is to water it the day before so that the soil is moist. Water plays a huge role in helping the grass seeds grow and develop, but your goal should be to keep the soil moist enough but not too wet. By watering the day before, it is not oversaturated and has enough time to dry up before the seeds are scattered over your lawn. Doing this will help the seeds germinate and establish their roots in the soil!
---
Call us today to sign up for our overseeding service!
Overseeding is the best way to achieve lush, green grass that can boost your property's curb appeal. If you're looking for a reliable overseeding service, look no further! Our crew at Delaware Valley Turf proudly offers our overseeding service to properties in Wilmington, DE, and surrounding communities in Pennsylvania, like Doylestown, Bryn Mawr, and Wayne. We use top-quality turf-type tall fescue seeds when overseeding your lawn because they can tolerate drought, heat, and daily traffic well. Additionally, we'll perform aeration before spreading them to set them up for success and yield the best results. Call us today at (610) 328-4170 to sign up for this service!