With the uncertainty surrounding education in our current economic climate, it's more important than ever that students feel safe if and when they return to campus. You'll want to create a safe, enjoyable space for your students in case they end up being stuck there for a bit without access to family and friends.
Creating a fun and inviting environment during the fall semester can start with what happens outside of the various campus buildings. Who wants to be stuck inside when we're already being forced to keep our physical distance? The last people on earth who would want this are college students.
---
Start with the Basics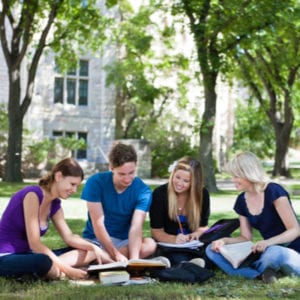 Of course, the best place to start is at the beginning of the road. For students to feel comfortable on campus, it begins with an open space for a quad. The quad is a staple at every higher education institution, whether it be a community college or a university. Ensuring that your school's version of a quad is well-kept, green, inviting, and full of life can include colorful gardens or just some benches that show it's a space to sit back and relax.
---
Parting From Pests
With so much time being spent outside, every faculty member, student, and guest will want to be well-protected from pests like mosquitoes and ticks. It would put such a damper on the environment if no one could enjoy it due to swarms of mosquitoes and the disease they bring with them or bites and repercussions from tick bites.
---
Tackling Weeds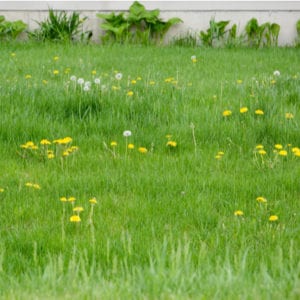 Here in Pennsylvania, we have a wide range of common weeds that infiltrate the beautiful greenery we have around our state. Between Dandelions, Plantain, Thistles, Oxalis, Knotweed, and other broadleaf weeds in our area, there are so many opportunities for our outdoor spaces to be disrupted. Getting ahead of the game and ensuring that pre- and post-emergent treatments are applied, as well as slow-release fertilizer throughout the season, can be the key to keeping your campus clean and attractive.
---
Focusing on Fertilization
A big part of keeping your campus attractive is ensuring that your lawn, quad, and greenery area is bright and healthy. Fertilization treatments can be timed to perfection and work towards creating spaces all over your campus that everyone can enjoy. With the possibility of online courses and the extra time, everyone will find themselves with, a regular fertilization schedule can do your campus a world of good.
---
Don't Want to Disrupt Your Students and Faculty?
Delaware Valley Turf is sure to take every aspect of your campus' lawn care into consideration when working with our campus clients. We realize that this year will look a little different than previous years and want to help make the transition easier on our clients and their students.
When you're getting ready for the fall semester, be sure to give Delaware Valley a call to ensure your campus is available. You can reach us on our contact page, by phone at (610) 328-4170, or even get to know us a little more by checking our Facebook page.