In-person classes will resume eventually, and when they do, you'll want your campus looking its best. A tour of the grounds is one of the first things potential students see. It's like the first impression of your university. And if they notice an unkempt lawn riddled with weeds and mosquitoes, it could very well be the thing that makes them sign up for classes somewhere else. Discover the benefits of a solid campus lawn maintenance program.
---
Campus Lawn Care Makes A Difference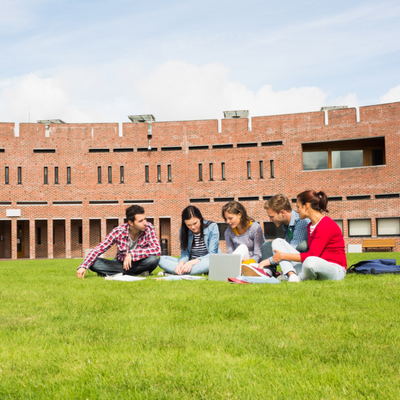 The campus is more than paved walkways between department buildings. It's a space that is meant to be interacted with. It's a place where students and faculty can relax, study, and engage with others. It's a place where students should feel safe and comfortable. That feeling starts with solid school lawn care. People can't study under those shady trees when mosquitoes attack them. It's hard to take pride in a school that has unsightly weeds constantly popping up. Not to mention the fact that many people are allergic to weeds. Whether your college is a nationally recognized university or a small community college, your campus can benefit from a reputable lawn maintenance routine.
---
Eradicated Weeds
Pennsylvania has many varieties of weeds that create landscaping eyesores. They can also trigger allergies, making life unbearable for certain students. Using selective products, we can treat your campus lawn without harming the plant life you want to keep, like grass, ornamental trees, and shrubs. Ideally, it's best to treat infected areas with a pre-emergent solution, eradicating weeds before they even have a chance to sprout. However, all is not lost if you still see weeds popping up. Post-emergent products can tackle the blooming, adult version of the plants.
---
Green Up Your Grass
Hiring a professional campus lawn maintenance company takes the guesswork out of the equation. Fertilization treatments will be delivered at regular intervals to ensure your school's turfgrass stays green and vibrant all season long. Now is the perfect time to consider this. Since many students are opting for online classes, you won't have to worry about keeping people off a freshly treated lawn. And when the pandemic ends and classes resume like normal, you'll be able to greet students and staff with a rejuvenated campus.
---
Get Pests Under Control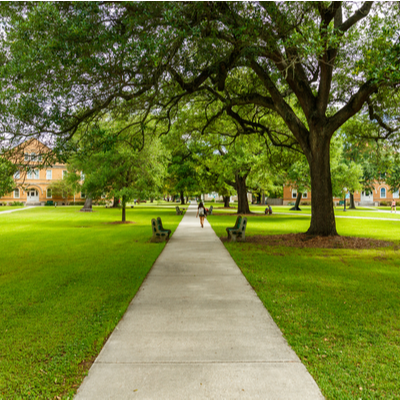 Unfortunately, Pennsylvania is a hotspot for tick activity. Enlisting the help of professional pest removal technicians decreases the likelihood that students and staff will encounter them on campus. Also, the more common summer pest, mosquitoes, can be targeted as well. Believe it or not, female mosquitoes can lay their eggs in bodies of water as small and shallow as an upturned bottle camp. Eliminating every possible source of standing water is not only impossible but also impractical. If you have water features as part of your campus landscaping, you certainly shouldn't remove them to keep mosquitoes at bay. Fountains and ponds are wonderful aesthetic additions to any campus.
---
Entice Future Students With A Gorgeous Campus
Don't let allergy-inducing weeds and biting mosquitoes discourage prospective students! The campus lawn maintenance program from Delaware Valley Turf will solve both problems, plus fertilize your campus lawns to keep them green and pristine. Give us a call today at (610) 328-4170 or contact us online. We also host a monthly blog and Facebook page to keep you up to date on the latest lawn care tips, products, and offers!