With the fall season in full swing, scheduling the right lawn care services will allow you to get the healthy and beautiful lawn you have wanted for your property in Delaware or Pennsylvania. The fall lawn care services you must schedule are core aeration and overseeding. Core aeration is designed to loosen compacted soil by pulling cores of soil from the ground, while overseeding involves spreading grass seeds on your existing lawn to increase its density. These two services should always be scheduled together because each complements the other. Fall is also the best time to do both because your cool-season grass is at its peak growing point at this time and can withstand the core aeration process, and the grass seeds thrive during this season.
---
What is core aeration and overseeding?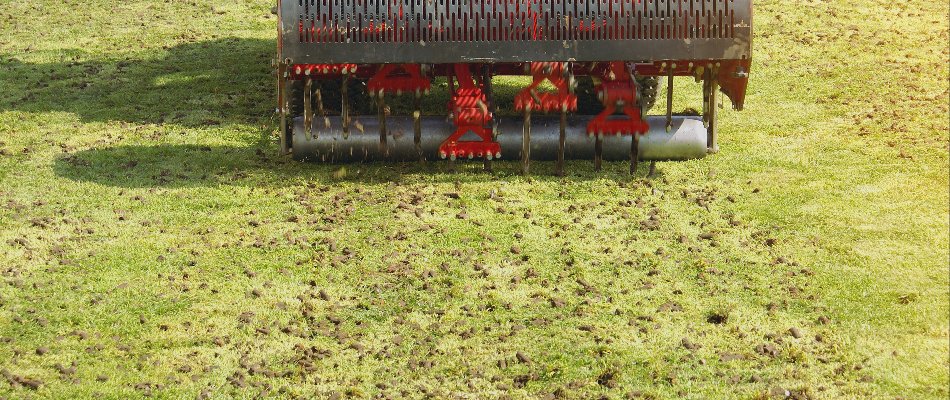 Core aeration is a lawn care service that helps to address soil compaction. It is done by removing cores of soil from the ground to open up channels where nutrients, water, air, and sunlight can pass through to reach the roots of your grass. By improving the movement of these essential resources, your lawn can become stronger and develop deeper roots!
If your lawn is filled with patches of thin grass, overseeding is the lawn care service you need. This service involves spreading grass seeds to promote new growth and make your lawn lusher and fuller. Aside from creating a thick turf, overseeding ensures you have a robust and dense lawn that can help crowd out weeds and withstand stressful conditions.
---
Schedule Core Aeration & Overseeding Together To Achieve The Best Results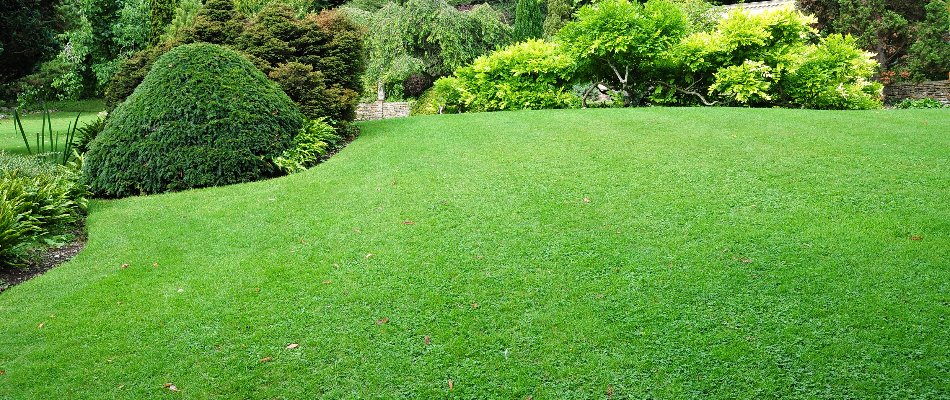 There's no doubt that core aeration and overseeding are excellent lawn care services in their own right, but you can get better results when you schedule them together. You should aerate your lawn first before you overseed it. This way, the grass seeds spread during overseeding can fall into the holes that were created during the aeration process. They can then enjoy good contact with the soil and receive the nutrients they need to germinate and thrive. Moreover, they can nestle in these holes and get protection from being blown away by the wind or eaten by animals.
---
Why should you schedule these services in the fall?
Scheduling core aeration and overseeding services in the fall will yield the best results for your lawn. That's because core aeration should be done when your lawn is at its strongest, which is during the cool fall months. This means your lawn will be better equipped to withstand the core aeration process in the fall. Doing it in the summer can be detrimental because your grass is struggling under the summer heat, and the process can stress it out. The conditions during this season are also ideal to ensure the grass seeds will germinate and flourish.
By scheduling core aeration and overseeding in the fall, your grass can recover from summer and get in its best shape for the winter.
---
Call us today to sign up for our core aeration and overseeding services.
If you want to achieve a healthy and beautiful lawn, you've come to the right place. Our crew at Delaware Valley Turf offers top-quality core aeration and overseeding services to properties in Wilmington, DE, Doylestown, Bryn Mawr, Wayne, and nearby areas in Pennsylvania. When you work with us, we will treat your lawn like it is ours. We will pay attention to detail and go above and beyond to give you the lush green grass you have always wanted. Call us today at (610) 328-4170 to sign up for our core aeration and overseeding services! We look forward to working with you!